news & events
Let Them Eat Cake 2015 : City Of Hope
Friday, 4.24.15 • News & Press
Masterpieces of Cake
Let Them Eat Cake is Philadelphia's Wedding Cake Design competition for professionals, students and those who love to bake to create. Brides-to-be and fondant foodies will converge for the tenth annual competition featuring the best of the best.
This year's theme is Masterpieces of Cake, based on fine art and paintings from the Renaissance Masters to today's Modern art. For over ten years, the pastry chefs participating in Let Them Eat Cake have brought us incredible edible pieces of sugar artistry. This year, you will have a chance to taste a Masterpiece!
Expect to gaze upon nearly 40 masterworks of cake, while taste testing and sipping champagne, enjoying live music and performers in the beautiful Crystal Tea Room. Tickets are $40 if you order your tickets online before April 13th. After April 13th, tickets can be purchased at the door for $50. Buy Tickets & Read More Here...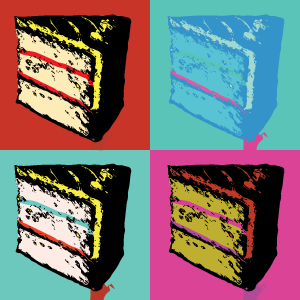 Share on:
Facebook
•
Twitter