news & events
Sip, Nibble & Shop at Mixellaneous
Thursday, 9.29.16 • Events
Sip, Nibble & Shop for Pink Roses Teal Magnolias
Sweet T's Bakeshop is proud to be a sponsor of "Sip, Nibble & Shop for Pink Roses Teal Magnolias". You are invited to join us for a night out on Friday, September 30 at 6 p.m. Grab your friends and come ready to shop - 15% of the evenings proceeds will be donated to Pink and Teal!

Music, Cocktails, Fabulous Food, Unique Gifts

Latest fall and holiday fashions by Etcetera & The Little Black Dress.

Hosted by Josephine McGinniss, Pink Roses Teal Magnolias Co-Chair & Cyndy McCormick.
For More Info Click Here...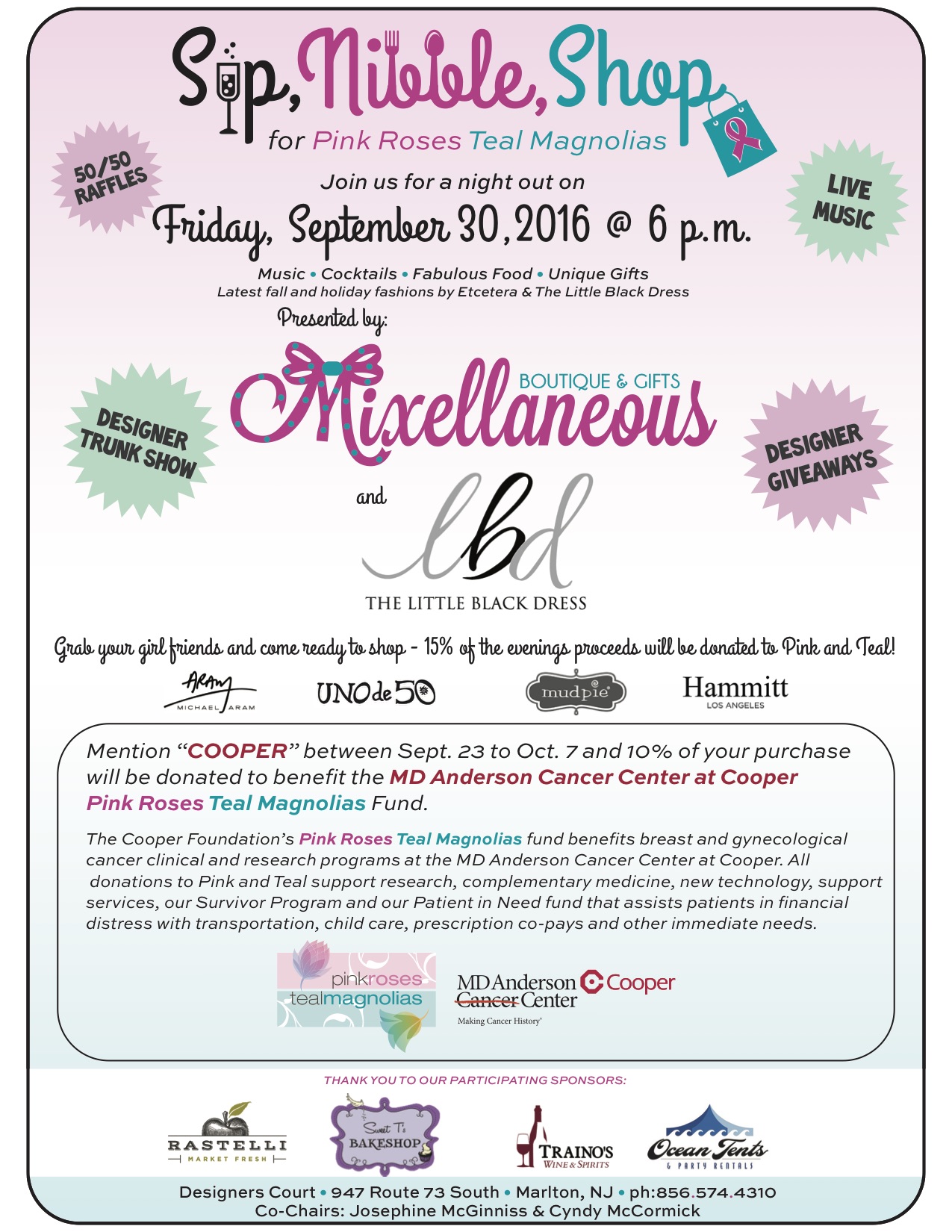 Share on:
Facebook
•
Twitter