news & events
Cherry Hill Nissan - The Best Bakeries in Cherry Hill, NJ
Tuesday, 8.02.16 • News & Press
The Best Bakeries in Cherry Hill, NJ
Sweet T's Bakeshop, owned by Toni and Chrissy Walton, offers a widevariety of delicious treats for their South Jersey customers. Toni learned her tricks from Buddy "Cake Boss" Valastro. Since then, she has applied those methods to her own menu and cooking style. This scratch kitchen makes everything fresh to serve.
Sweet T's Bakeshop offers a variety of pies, cheesecakes, muffins, scones and more. Stop in for a crème puff, salted caramel bar or the award winning Champagne White Chocolate Caramel cake. Stop in and let Sweet T's carry you away.
Swing by any of these bakeries to try the delicious flavors that Cherry Hill has to offer.
Read Entire Article Click Here..

Share on:
Facebook
•
Twitter
PC Picks 2016
Thursday, 3.31.16 • News & Press
Philly Current Magazine
Sweet T's Bakeshop
A Protege of Buddy Valastro of Carlo's Bakery in Hoboken, and a former cast member of the first two seasons of TLC's 'Cake Boss', Toni Walton approaches pastries with the same precision, artistry and passion as a painter approaching a blank canvas. Her specialty cakes are awe-inspriing and not to be missed. We promise that the trel over the Ben will be time (and tolls) well spent!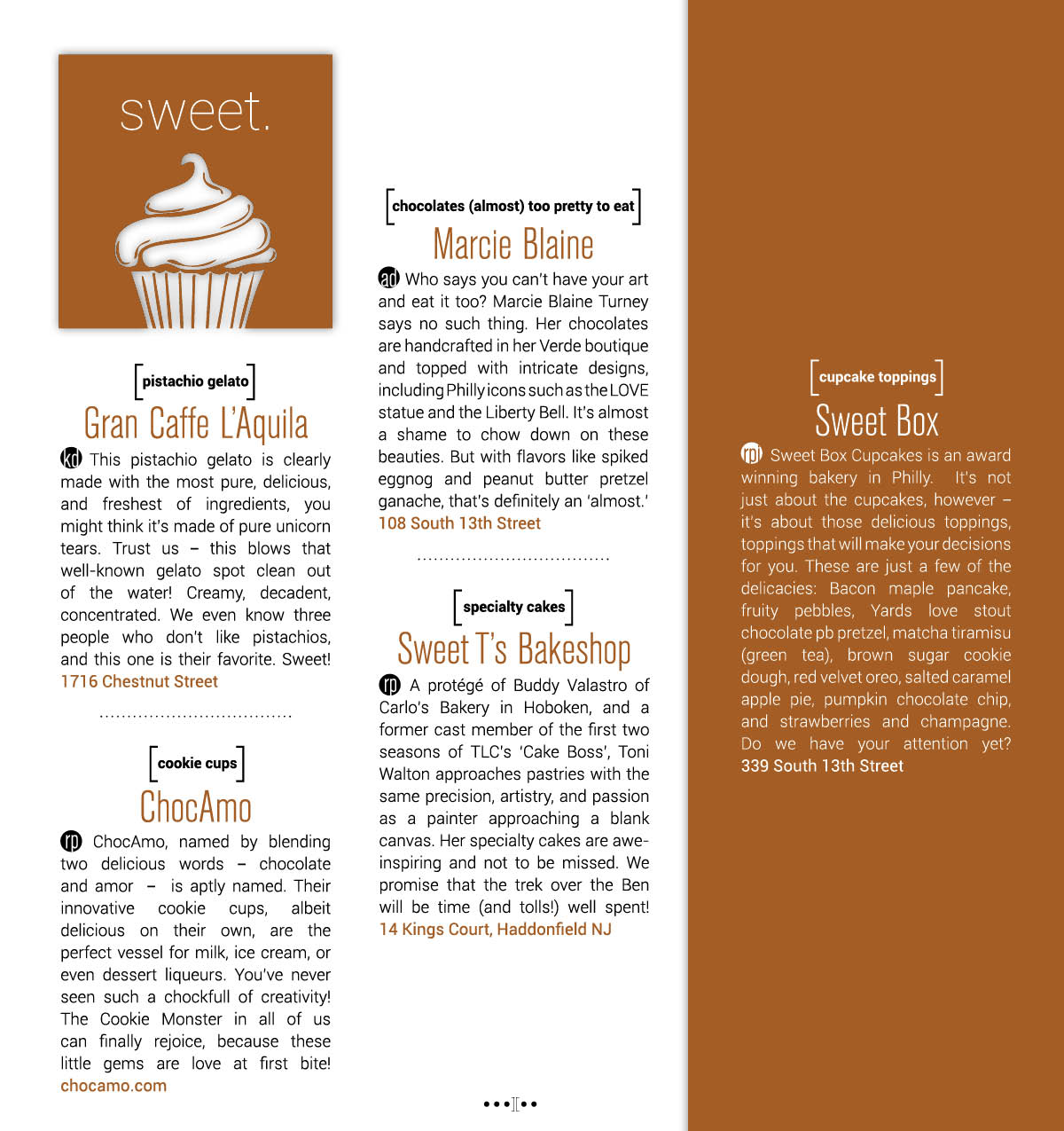 Share on:
Facebook
•
Twitter
Think Local, Give Local 2016
Thursday, 3.17.16 • Events
Think Local, Give Local :: Garces Foundation Benefit
Come out and show your support! Sweet T's Bakeshop will have a custom cake on display!
Join Chef Jose Garces and friends for an evening to benefit the Garces Foundation on Friday, March 18, 2016. Enjoy tastings from the area's brightest chefs and a silent auction while making a difference in the lives of Philadelphia's immigrant community. VIP ticket holders will receive exclusive access to the after party on the 33rd Floor of the Loews Hotel as well as a preview tasting prior to the event.
For More Info Visit http://www.garcesfoundation.org/2016benefit/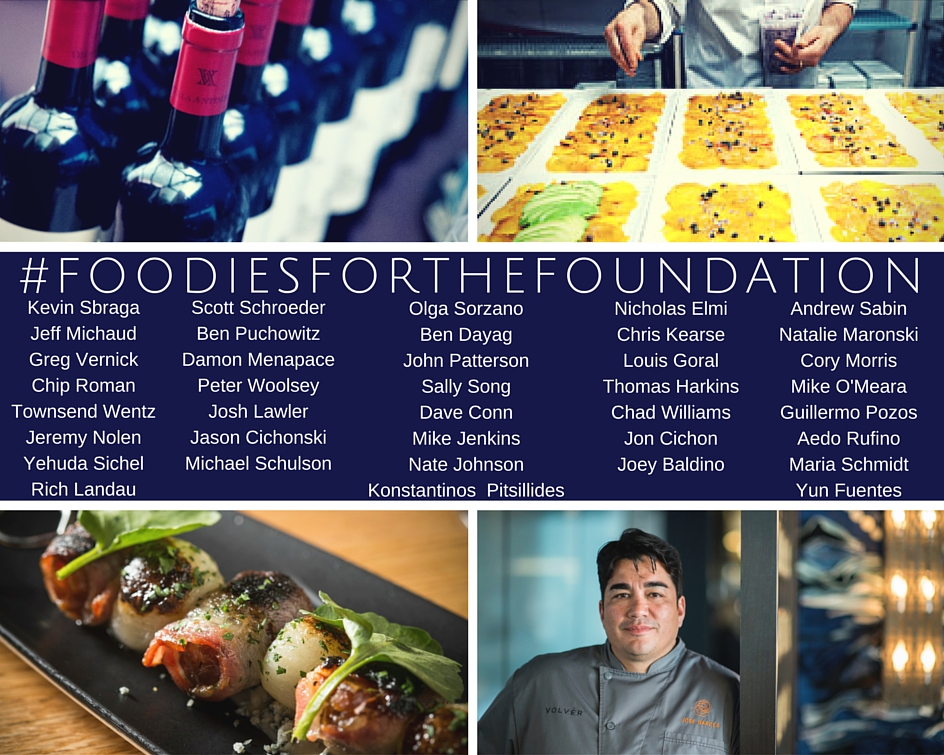 Share on:
Facebook
•
Twitter
Haddonfield Uncorked 2016
Tuesday, 2.16.16 • Events
Haddonfield Uncorked 2016 - February 20th
Join Sweet T's Bakeshop this Saturday for Haddonfield Uncorked 2016!
Enjoy the perfect pairing of wonderful wines and a day of great shopping amid the unique setting of Haddonfield's boutiques and dining spots. You'll find special offers town wide as 'Haddonfield Uncorked' takes place once again throughout Downtown Haddonfield on Saturday, February 20, from 1 – 4 p.m. (Rain/snow date: Sunday, Feb.21)
Musical entertainment will be provided by DJ Frank at two locations.
An Ice Sculpture of our own Haddonfield Bulldog will be carved in Kings Court between 1-2:30pm. HMHS students, come get your photo taken!
A heated trolley will be available for sipping and shopping at the Haddon Avenue locations and throughout the entire town.
Below is a list of store and winery pairings. South Jersey Winery representatives will be offering tastings of their wine and selling wine by the bottle at the shop they are paired with during Haddonfield Uncorked:
Haddon Avenue:
Hooked Fine Yarn & Boutique/Sharrott Winery
Jersey Java & Tea/Auburn Road Vineyard & Winery
Kings Court:
Marie's Sandwich Bar/Summit City Farms & Winery
Sweet T's Bakeshop/DiMatteo Winery
Kings Highway East:
Da Soli/Belleview Winery
Raks Thrift Avenue/Chestnut Run Farm
The Picket Fence & Garden Tea Room/Natali Vineyards
Zaffron/Hawk Haven Vineyard & Winery
Tanner Street:
Hugh's Clock Shop/Coda Rossa Winery
For Info Visit http://www.downtownhaddonfield.com/events-entries/haddonfield-uncorked/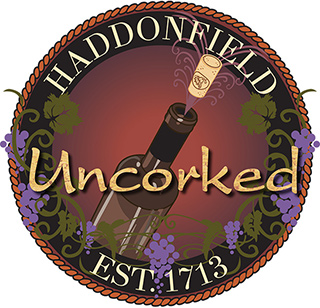 Share on:
Facebook
•
Twitter
Love Is In The Air 2016
Tuesday, 1.12.16 • Events
Bespoke Bridal Event Of The Year :: Love Is In The Air 2016
Come Join Sweet T's Bakeshop FEB 25th @6pm at Fairmount Park Horticultural Center for "Love Is In The Air 2016" Bridal Event.
Presented by Uncommon Events & Starr Events
AN EVENING OF BRIDAL FASHIONS, COUTURE CATERING AND WEDDING DESIGN
You're invited to an evening coordinated and designed by Uncommon Events with Starr Events.

Love is in the Air guests will enjoy a cocktail reception featuring STARR Events' trendy and innovative cuisine, a couture fashion show that features some of Philadelphia's coolest wedding fashion trends, and tastes from the sweetest cake-makers and bakers in the industry.

The evening will showcase elaborate event designs and floral creations by UNCOMMON EVENTS!

Meet some of Philadelphia's amazing wedding industry in an intimate setting. Tickets are limited!

Follow along with us on instagram @uncommonevents & @starrevents for a chance to win two free tickets! #LIITA2016
For More Info Visit http://www.uncommonevents.net/bridal-event/love-is-in-the-air-2016/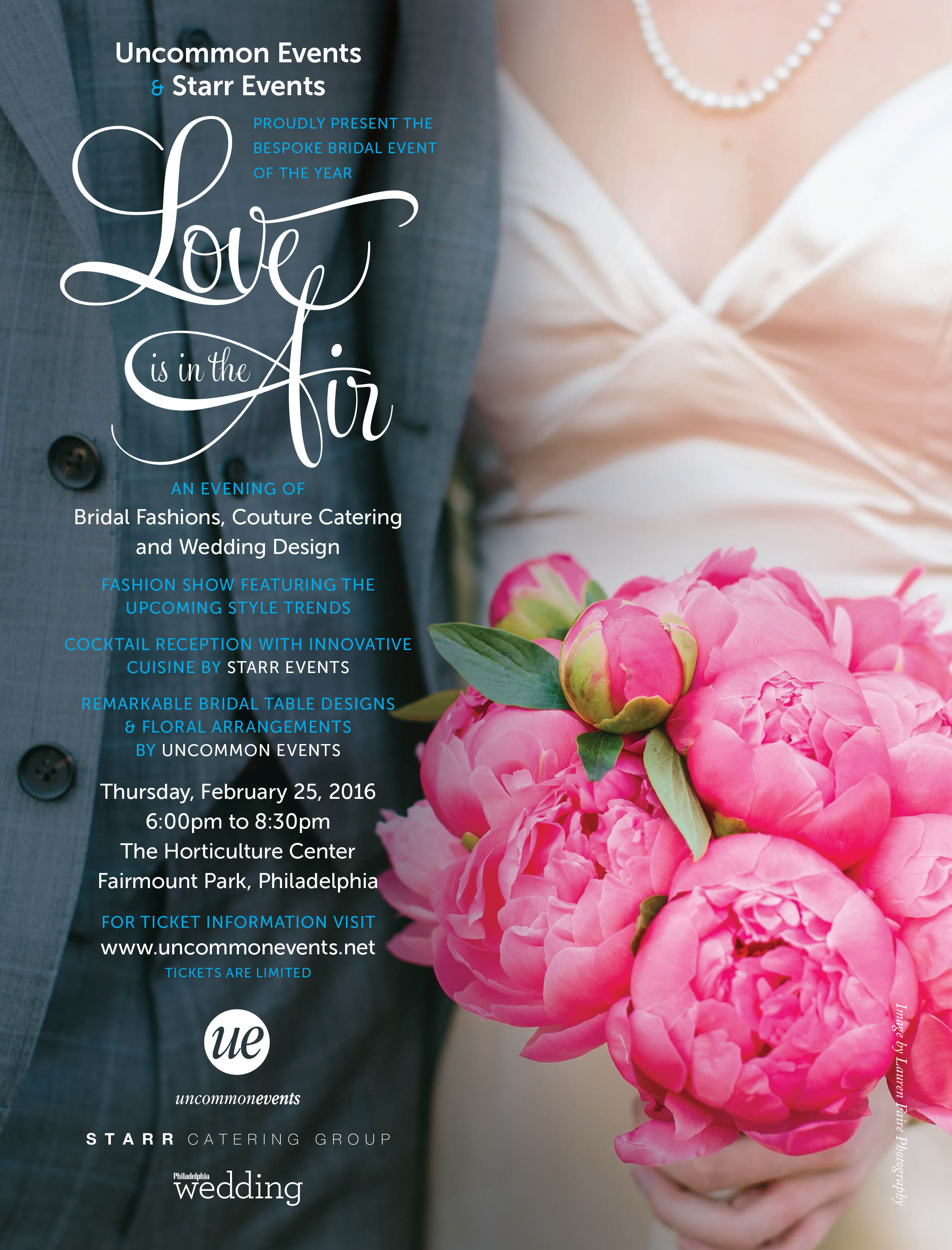 Share on:
Facebook
•
Twitter
First Night Haddonfield 2016
Thursday, 12.31.15 • Events
MUSIC! MAGIC! COMEDY! FIREWORKS! AND FUN! NEW YEAR'S EVE 2015?
Come hand out at Sweet T's Bakeshop tonight! We will be serving our special "Hot Chocolate" made with fresh milk & homemade chocolate :-). First Night Haddonfield is a family-oriented, alcohol-free New Year's Eve festival featuring stimulating entertainment including magic, music, comedy, dance and theater for audiences of all ages from children and families to teens and seniors.
COMMUNITY SPIRIT
With the support of community leaders, police and fire departments, business owners, volunteers and committee, Haddonfield
is proud to host one of the longest running, fiscally responsible and culturally significant First Nights in the Country.
DRAMATIC FIREWORKS
Are the highlight of the evening as thousands of revelers magically come together on Kings Highway to celebrate the end of the 2015 and welcome the New Year
STUNNING VENUES
The stages are set in more than 15 different venues along Historic Haddonfield's Kings Highway in the most stunning and historic buildings and churches in downtown Haddonfield.
KIDZONE
Special entertainment and activities for kids 9 and under. Located at Haddonfield's Central/Middle School Gym and All-Purpose room from 6:00pm – 8:45pm. Check the schedule for details!
For More Info Visit : http://www.firstnighthaddonfield.org
Share on:
Facebook
•
Twitter
Lifesavers Gala 2015
Wednesday, 11.11.15 • Events
American Foundation For Suicide Prevention : Lifesavers Gala 2015
SAT. NOV 14th ::: The Greater Philadelphia Chapter of the American Foundation for Suicide Prevention (AFSP) is pleased to announce that Society Reporter and Celebrity Photographer HughE Dillon Philly ChitChat, founder of PhillyChitChat.com, will receive the 2015 Philadelphia AFSP Humanitarian Award at the organization's annual Gala to be held Saturday, November 14, 2015, at The Loews Philadelphia. This humanitarian award is given annually to an individual who shares the
AFSP's overall mission: to end the silence and reduce the stigma around mental illness and suicide. Dillon has supported the AFSP's Annual Out of the Darkness Community Walks as well as the National Overnight Walk in June 2014 which raised more than $2 million for research. "It's important for teens and young adults to know that the American
Foundation for Suicide Prevention can help them through the dark days," Dillon said. "When I first heard about the American Foundation for Suicide Prevention I was excited to help get the word out – That there is help and hope out there for young people."
Sweet T's Bakeshop will have a goody in the VIP Bags!
For More Info & Tix Visit : afsp.org/Philadelphia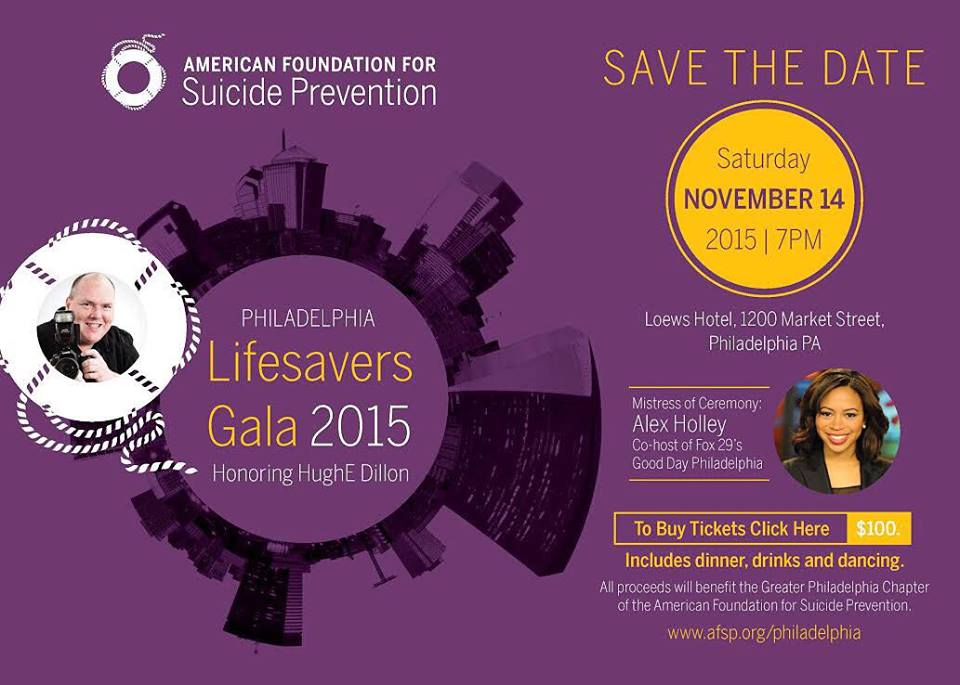 Share on:
Facebook
•
Twitter
Cira Centre Anniversary Event
Monday, 10.12.15 • Events
Cira Centre 10th Anniversary - Wed Oct 28th
Sweet T's Bakeshop will be doing a Specialty Cake!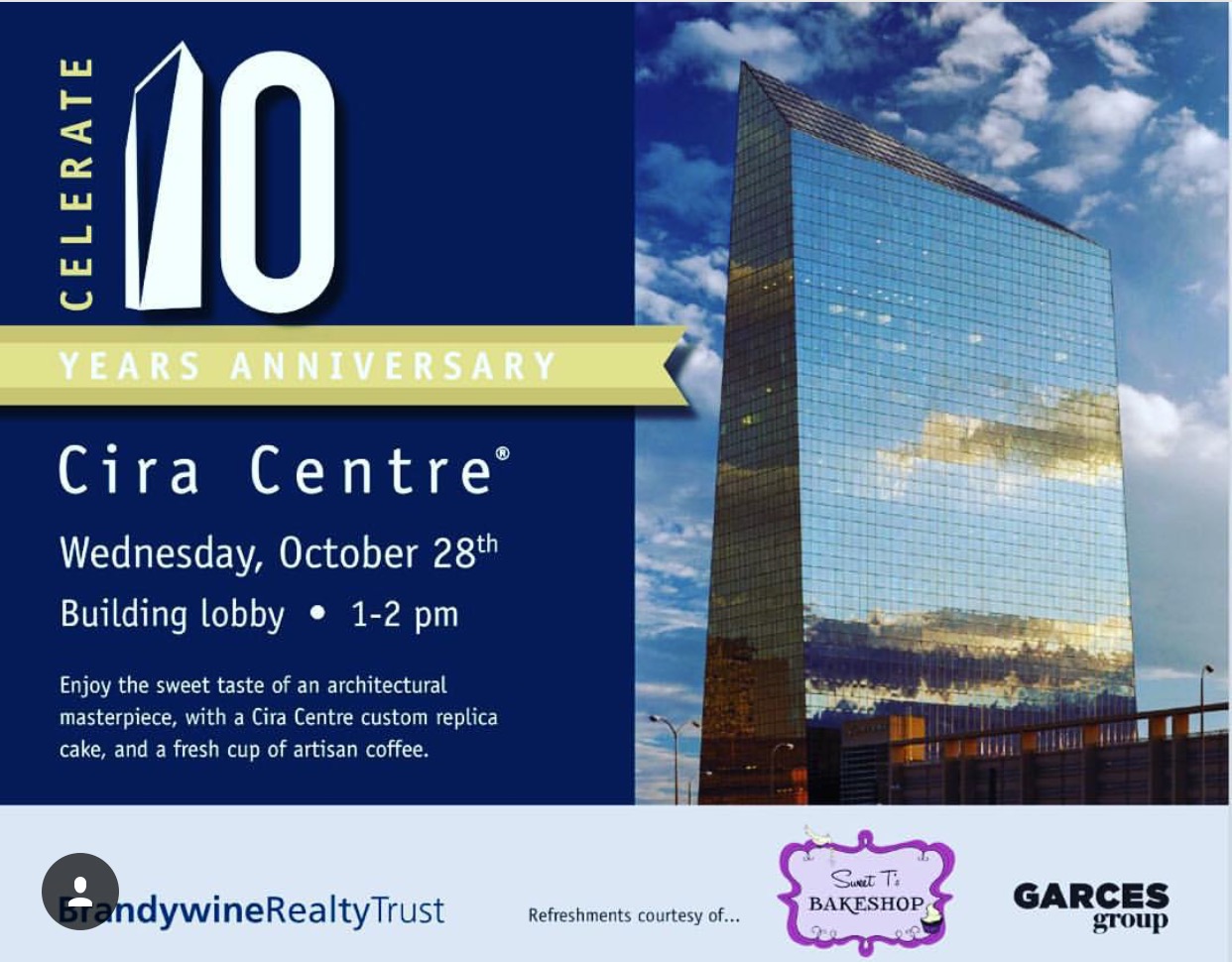 Share on:
Facebook
•
Twitter
PREVIOUS PAGE
NEXT PAGE